Special treatment for him
At first sight it appears as if most of the men don't have any need of special care. This is because the percentage of their collagen and elastic fibres is a lot higher then the one of women, so their skin remains longer tight and wrinkle-free. So maybe men really just need soap and water? Wide of the mark; because due to the stronger secretion of sweat and tallow their skin tends to get more impurities and needs special care.
Although the signs of time are less visible on men than women, after 40 their skin ages even faster and vehemently. Specific care with deep cleansing peelings does not just stimulate your senses and circulation, but also the process of skin purification. But also masks, relaxing facial and body massages or caring packages with marvellous aromatic oils will effect miracles and provide regeneration and pure relaxation. All treatments in our spa are also suitable for men.
Facial treatment for him according to Maria Galland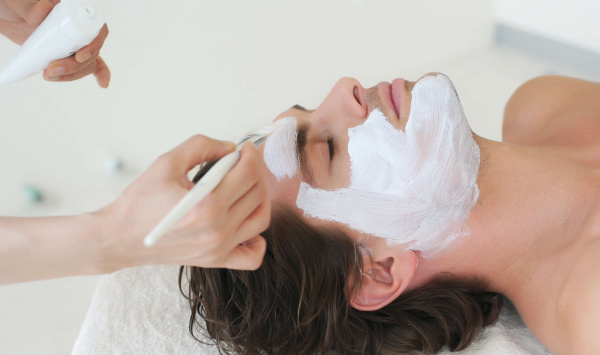 Individually matched facial treatment with cleansing, peeling, relaxing face massage, mask and nurturing lotion.
Muscular strength
1 arnica soft pack bath
1 leg and foot massage with arnica oil
Relax
1 facial treatment for him
1 full body massage
1 saline solution softpack bath
1 manicure
1 arnica pack
and acupressure for neck and head
The strength of a Swiss stone pine
1 massage with Swiss stone pine oil
1 pedicure
1 Swiss stone pine softpack bath with a final glass of Swiss stone pine liquor