5-star Hotel with garden in the centre of Merano
Your own park in the city centre
Preferred places and natural beauties: Surrounded by Wilhelminian style villas and blooming gardens, there is the 10,000 m² large, elegant park facility of the Mignon. Numerous individual retreats provide space for the soul.
The quiet rustling of the leaves, colourful flowers, imposing mountain summits, and a touch of luxury blowing through the crystal-clear air of the palm leaves. A Mediterranean nature idyll as if from a picture book. Even when entering the park, you will feel the power in your soul and your spirit soothing.
Hidden source of strength at the Mignon Park
Amidst the garden with old trees and a view of the mountains - a grotto, a small chapel, a spacious lounge, and plenty of space for relaxing. This park with its individual places is just perfect for guests who need some time-out from hectic and stress. Century-old trees and mountain massifs will let you forget the hustle and bustle of everyday life. During Yoga exercises in the meadows or a massage in the park it is truly easy to relax.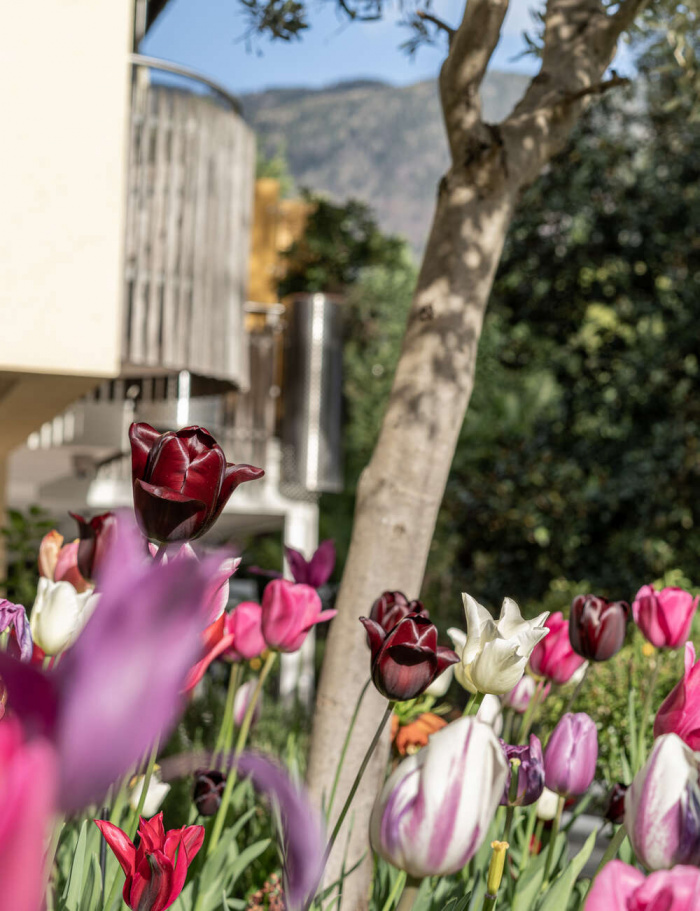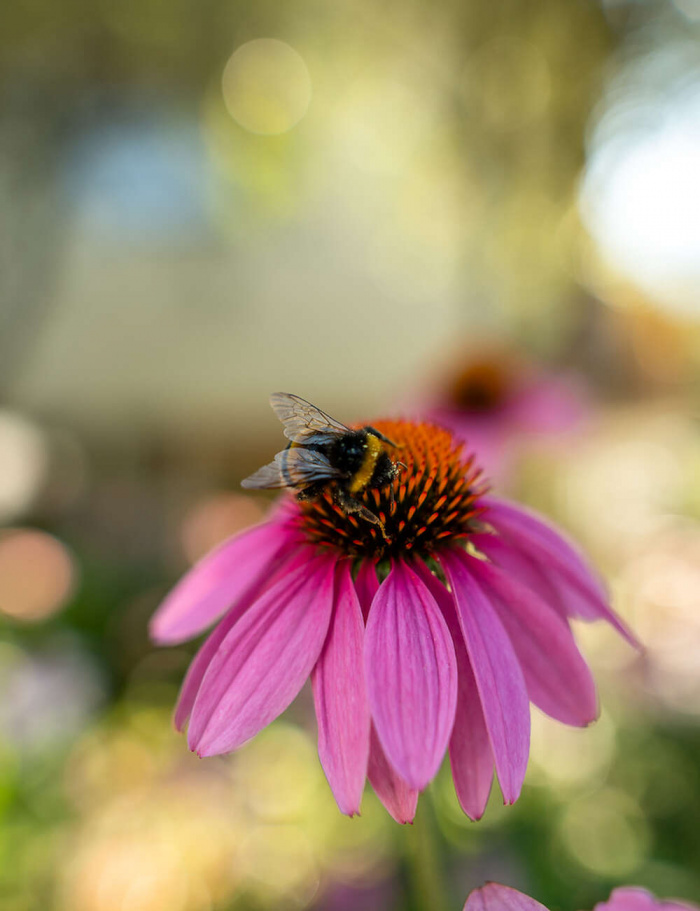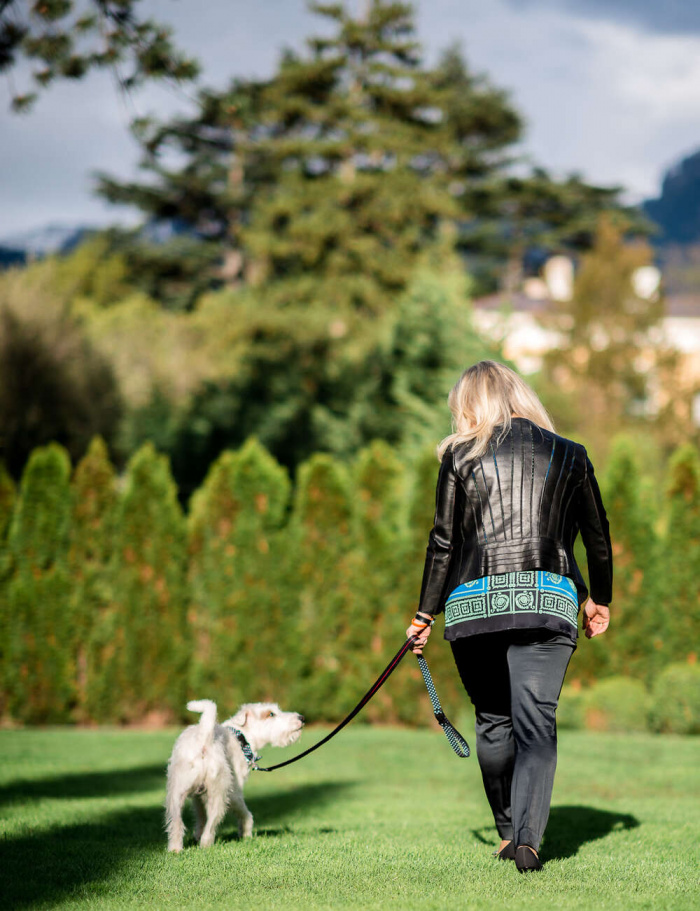 Overview of the specialities of the Mignon hotel park
A well looked-after park facility with 10,000 m²
Old trees: Himalaya cedar, evergreen magnolia, aurocaria, Leyland cypress, Japanese maple, weeping birch, Colorado spruce, strawberry tree, olive trees, palm trees and a sea of colourful flowers
Park Spa: Heated outdoor pool with sun loungers and indoor swimming pool
Bonsai Lounge with view of the mountains
Grotto with sun-heated stones for relaxing
Numerous quiet spots in the garden, where you can read your favourite book
Terrace with couches and many cosy places to enjoy life
Private garden for pets: Only a stone's throw from the hotel, there is a 1,500 m² large garden for dogs
Treat yourself to a time-out at the Park Hotel Mignon, where alpine-Mediterranean nature merges with the city of Merano.


Book your hideaway.
Visit us at the Hotel Mignon, tucked away between mountains and palm trees. We're happy to help plan your holiday.