Regional partners
Regionality & Freshness
Regionality and food are of great importance to us. We are deeply rooted in our environment and our surroundings. That is why we work closely with local suppliers and partners. Sustainability, organic and regionality are not just buzzwords for us: we take a responsible approach to our environment, make careful decisions and are constantly evolving. Our philosophy of regionality is also reflected in our cuisine.
There also our guests rave
In our hotel park you can experience the cheerful buzzing of bees in the airy heights. Among the olive trees, palm trees and a colorful sea of flowers, our bees take care of the production of delicious flower honey. Every year we harvest about 15 kg of pure honey of the highest quality. And everything that our busy little bees do not collect in the circle of the seasons, we obtain from the farm beekeeping Platterhof in Marling.


In our lovingly tended herb garden grow about 14 local herbs and medicinal plants. Our chefs use these fresh herbs to create delicious dishes with a touch of naturalness and local charm.


Our spices come from the renowned spice manufacturer Aromica and consist of first-class products from South Tyrol.


We are proud to be able to offer you not only regional delicacies, but also sustainable and natural delights for the palate.
Sweet variety, enjoyed sustainably
Start the day with our special breakfast - enjoy energized, without compromise.

We source the bread `from` Schmiedl Beck, who celebrates reduction to the essentials and relies on high-quality, natural ingredients. The bread is made according to traditional craftsmanship with home-grown natural yeast and long dough - for a better well-being.


Our jam comes `from` the Seibstock Manufaktur in Martell, with its own production in the Martell Valley and cultivation areas in the Stilfserjoch Nature Park.


We rely on premium green coffee for the ultimate experience - Our partnership with 'Alps Coffee' ensures a powerful start to the day.

We source our cheese `from` the renowned cheese dairies in Val Badia, Val Passiria, Val Aurina and the Algunder Sennerei.
Fruity freshness and crisp variety
Our fruit and vegetable supply is provided by Bioexpress, a dedicated group of South Tyrolean farmers who are committed to growing organic fruits and vegetables. They place great emphasis on sustainable practices and market their products directly to ensure freshness and quality. Through our collaboration with Bioexpress, we can offer you a variety of delicious, organic fruits and vegetables grown with care and passion.


Berries grow at 1200 m above sea level on the Hinterrainerhof in Hafling. The daily work of the Reiterer family is characterized by great passion and the pursuit of the highest quality.
Meat & fish from our region
For 8 years, the Schiefer fish farm from South Tyrol has been supplying the Mignon with natural fish. Trout, lake and brook trout as well as other fish are bred and processed here under particularly gentle conditions.


Sausage and meat products we purchase directly from the family butchery Siebenförcher. You can taste the high quality products with every bite.


Our dairy products contain 100% of the essence of South Tyrol. Every yogurt and every bottle of milk from Milchhof Merano holds a piece of our homeland and allows you to enjoy the authenticity of nature.
A sip of home in every glass
Our beverage selection is also characterized by regional specialties. We offer a variety of South Tyrolean wines that have a unique character thanks to their geographical location. With us you will not find fashionable wines, but authentic wines that reflect the uniqueness of our region.

Beer lovers, meanwhile, will enjoy the incomparable Forst beer from the South Tyrolean mountains. Or discover our selection of craft-brewed, non-alcoholic craft beer from Freedl and fruity juices from Zipperle.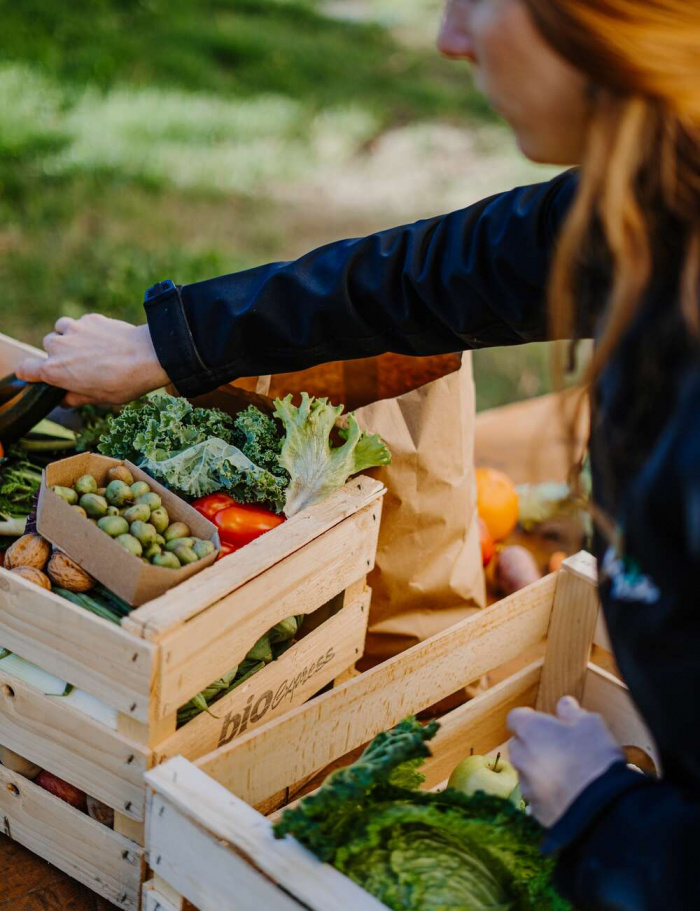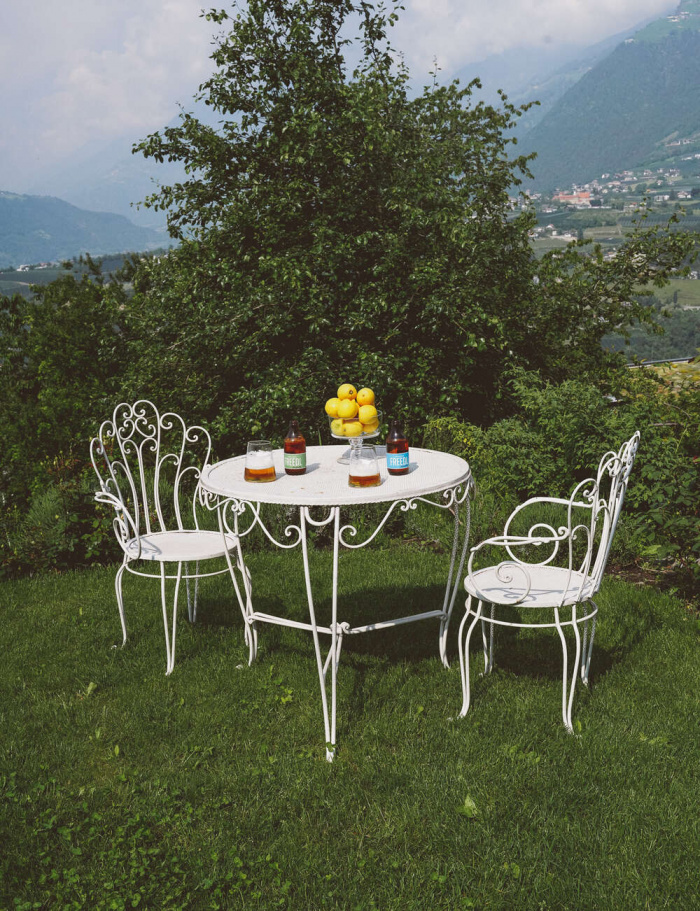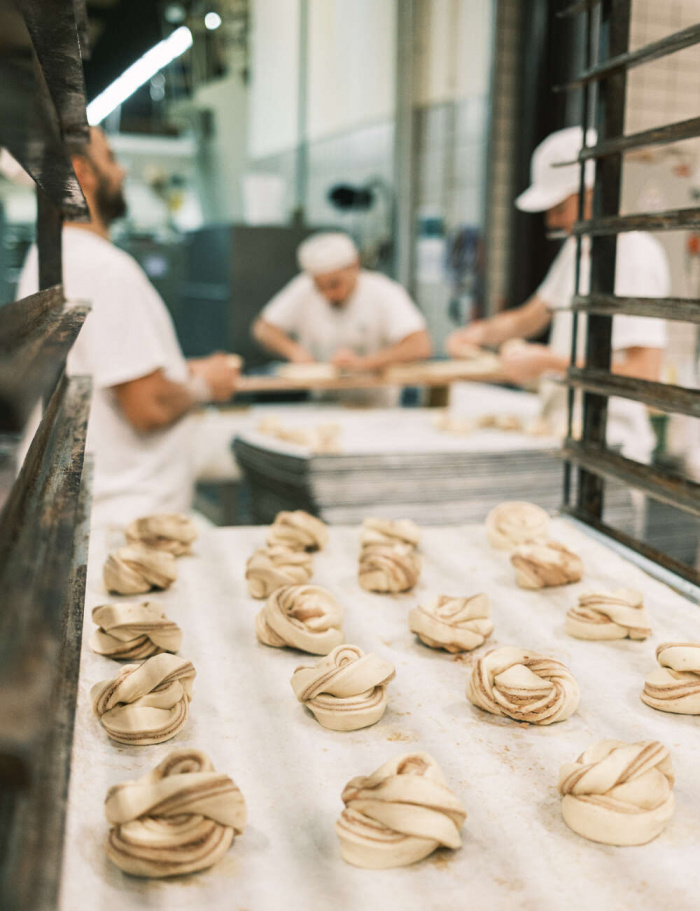 At our hotel you can enjoy the variety and quality of regional products while supporting the environment.
We are proud to offer our guests a sustainable and authentic culinary experience.